​Natural resources are organisms, materials, and substances that occur in nature and are ecologically, aesthetically, economically, or socially important to Tennessee. Tennessee's natural resources include but are not limited to wildlife, forests, grasslands, fish, water, air, soils, and their interrelationships. Extension programs in this area focus on the development and delivery of educational programs to landowners; land managers; the general public; and supporting industries in resource management, marketing, pest management, cultural practices, environmental risks, industrial processing, regulations, sustainability, and recreation.
Resources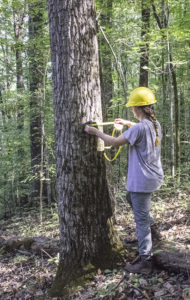 Timber Sales & Landowner Relations
Find events happening in your area.